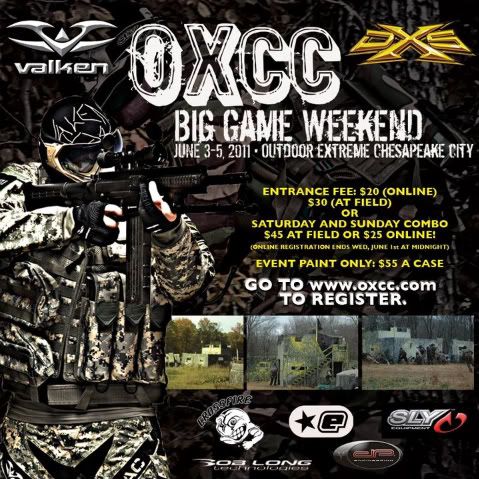 On Saturday, June 4th Valken Sports in conjunction with Procaps, and Outdoor Adventures Chesapeake City, would like to invite you to play in our OXCC Big Game Weekend.
Come join members of Valken Sports and Procaps along with the top scenario teams from around the region including Delta Paintball Team, and Blue's Crew, as we get togeth…er to have a great weekend of Paintball fun. Tons of prizes have been donated by some of the leading manufactures in the industry. Valken Sports and Procaps will have vending on site, so that you can check out the latest and greatest the paintball industry has to offer, at amazing prices.
This is going to be a weekend to remember. You do not want to miss out.
If you have any questions you can reach Will Bourgault at [email protected] or you can also go to http://www.oxcc.com/ for more information.
Hope to see you there.